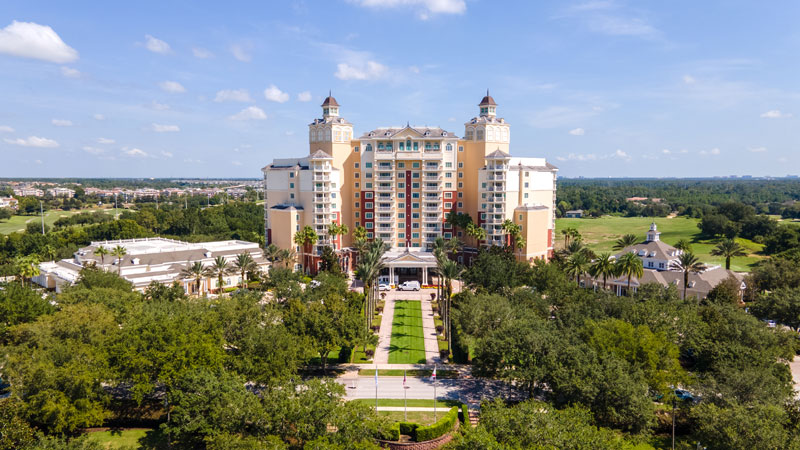 About
Dear Future Member,
Greetings from Whitemarsh Cove at Reunion. Our new private club rewards members with the enjoyment of luxurious new homes, an astounding variety of golf, recreational and social privileges, and an exceptional opportunity for attractive financial returns. The Whitemarsh homes are ideally located at acclaimed Reunion Resort, a meticulously planned golf community in the heart of America's most exciting family destination.
While researching ways to provide the optimal combination of luxury vacation home benefits, rental income potential and attractive price point, we discovered residence clubs. They have been enthusiastically embraced at many of the world's most prestigious destinations for more than 30 years.
Residence clubs allow busy families to enjoy quality time together without the worries, responsibilities, and financial burdens of absentee ownership. We have incorporated a dynamic rental option that can minimize or completely offset the ongoing expenses associated with a luxury vacation home. The appeal and value are further enhanced by incorporating a Reunion Club membership into our residence club membership. It's a sensible, flexible, and carefree way to enjoy the personal and financial rewards of a vacation home.
We are excited to introduce you to Whitemarsh Cove. If you treasure quality time with your loved ones, desire an expansive, elegant vacation home, enjoy pampering service, appreciate member privileges at three spectacular golf courses, want easy access to a host of beautiful amenities and some of the world's most amazing attractions, and value potential rental income, Whitemarsh Cove is perfect for you.
This Membership Information booklet explains how the club operates and why the concept is so compelling. We're confident Whitemarsh Cove will reward you with the ultimate resort lifestyle and exceed your expectations. We invite you to join us.
Warm regards,
Your Whitemarsh Cove Membership Team